Our history
"A happy accident… an unstoppable train of professionalism and quality" are the words Una Paloma Blanca's founder, Antonio, uses to describe UPB. From a young age, Antonio loved music and education, ultimately developing his passion for languages and culture, turning it into classrooms filled with students from all walks of life.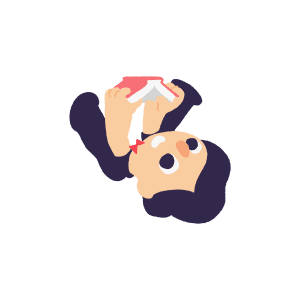 While working as a music teacher, Antonio had dreams of going abroad to further his study, and intended on taking these qualifications back to Spain to continue his teaching career there. It was only after completing 2 masters, and a short stint in Brussels that Antonio's love for languages would see him spend more time than he'd planned to, back in the Netherlands.
But there was one thing he never accounted for, love.
It was after settling in Eindhoven with his partner, when an exciting idea came to Antonio. Why not create a place where his love for languages could flourish, and he could continue to educate and share his passion? A place where people could come together and communicate across cultures.
Together with his partner, Antonio built a small website, with some basic information and they came up with a name they thought was quite magical, after the famous dutch song that everyone has had in their heads... Una Paloma Blanca. Fun fact: The picture of Antonio on the website was taken on the very first day UPB was created!
In the beginning, UPB was just Antonio, giving Spanish lessons in a small 12sqm room in the centre of Eindhoven, but that all soon changed. Within 3 months, his schedule was packed, so much so that he needed more teachers, and fast!
Before they knew it they had outgrown their 12sqm space, and with a whole floor becoming available downstairs, they jumped at the chance, and Una Paloma Blanca Eindhoven was born! Over the years, UPB has become a school that nurtures curiosity, and a love for communication through languages. There is no denying that UPB is a special place, it just has that zing as you walk through the front door.
Our approach is what makes it special. Communication is key, being transparent. This is UPB, it's just how we do it! We strive to ensure that people who come to UPB get more than just a language, but rather, the complete UPB method.
Our approach is what makes it special. Communication is key, being transparent. This is UPB, it's just how we do it! We strive to ensure that people who come to UPB get more than just a language, but rather, the complete UPB method.
We've built our ethos on two main pillars: cultural, and social awareness, and our aim is to teach languages that are supported by these two pillars. Language and culture go hand-in-hand, because without culture, language is nothing. People want to understand not only what to say, but why it is said in this way. What is the story behind it? Who are the people behind the language?
When it comes to social awareness, we know that perhaps someone might find themselves in surroundings that don't naturally belong to them, in a new culture, with new food, new jokes, new social values. Integrating is the key to feeling at home in a place where everything is new, and our goal is to turn these new, sometimes scary aspects into areas of curiosity. Our teachers love exploring with curious minds, and we pride ourselves on being a place where people gather, SPEAK-UP and share experiences and communicate in the language they are learning.
Each day our teachers and students walk through our doors, they take out their notebooks, the teachers open their books, we brew our tea and we explore these new worlds together, that is Una Paloma Blanca.
Now in 2022, UPB has schools in 2 cities; Eindhoven and Rotterdam. We have a team of over 40 teaching experts, 9 possible languages, and over 1000 students in our schools every week!
As Antonio describes "UPB is an unstoppable train," we've made it through one of the strangest periods we've known, and this has proven the power of communication, the power of learning a language. We've felt the passion and commitment in our students, and this shows us the importance of the quality of language learning we give. Because after all, we have to be open to the world, and whatever might come our way.
Our dedicated team is constantly developing the student experience, and we are excited for what's to come. If there's one thing we've learnt, it's that language is about being able to communicate, and communication is about being able to speak.
So welcome on board our unstoppable train, welcome to your Una Paloma Blanca.